Service Times
10am Sunday
22 Junction Road, Flemington NJ, 08822
About Us
Join us as we worship Jesus at ZCC Flemington each Sunday at 10am. We are meeting in the "Little Theater" at Hunterdon Central High School. Come to experience live engaging worship to connect to Jesus and God's word through Jamie Damm or Rob Cruver Simulcast from our Zarephath Campus. You will also find a community of followers who are journeying through life together in Flemington. We also offer Children's Ministry for infants through 4th grade.
When Do I Get There?
It's a good idea too arrive about 15 minutes early to give you a chance to see some of the ministries and events we have to offer at Zarephath Christian Church. As a note, the school does not allow food or drink in the theater so arriving early will give you a chance to finish your morning coffee before the service starts!
Where Do I Park?
Hunterdon Central High School has many parking lots, but we have 2 main lots that surround the entrance to ZCC Flemington. We have parking attendants who can assist you in finding the best parking location.
Leadership
Jamie Damm
Jamie Damm is our site pastor - He is passionate about ministering and pointing people to Jesus at ZCC. He and his wife April have been married since 2001 and enjoy sports, specifically the Philadelphia Flyers, and time with his family.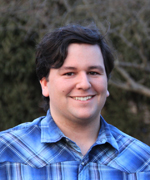 Jonathan Mihail
Jonathan Mihail - originally from Australia - is our Worship Leader. He has been married to his wife Krissy since 2011. He is musically multitalented and enjoys movies, soccer and has a passion for worship through music.
Social Media